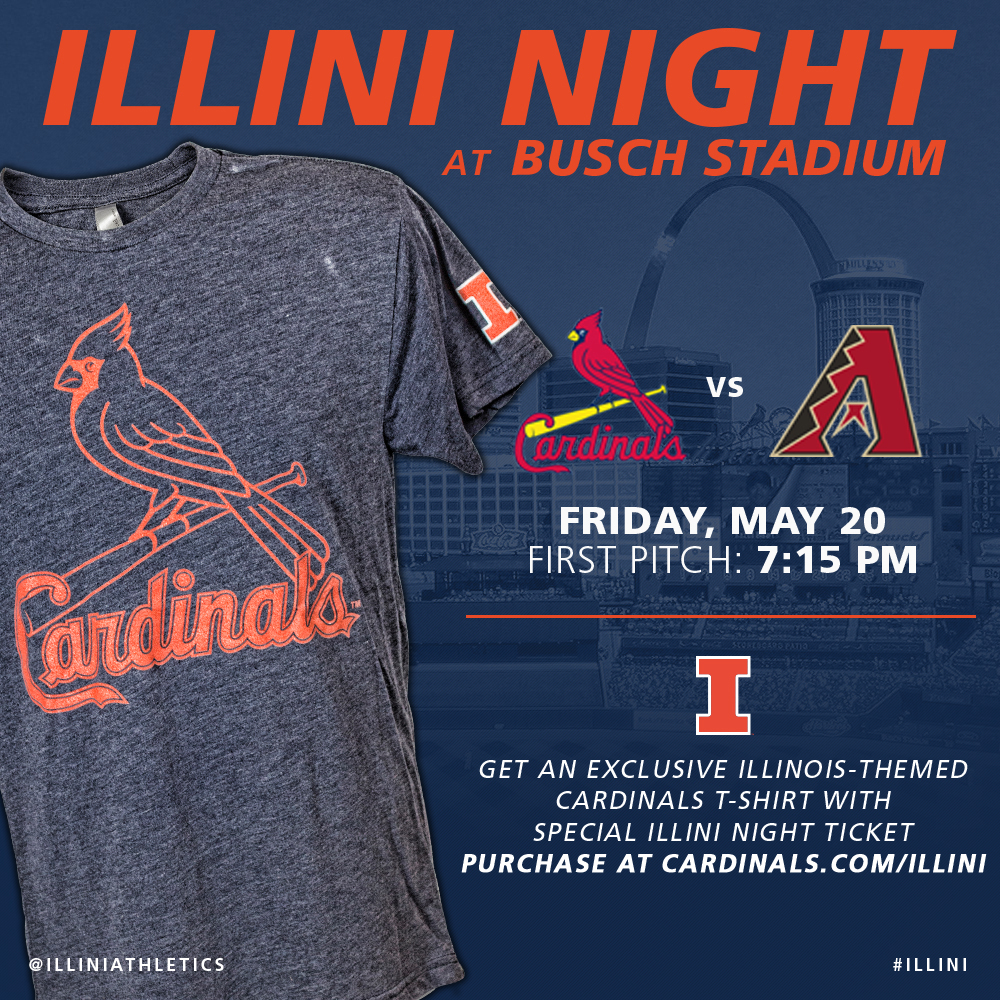 On Friday, May 20th, cheer on the Cards as they take on the Diamondbacks with fellow Fighting Illini fans and Alumni. All fans purchasing a ticket to this special Illini theme night will receive a specially designed Illini themed Cardinals t-shirt. Join the group in Riverview Corner for a special pregame Illini rally!
SEATING SECTION: Buy tickets! You can choose to sit anywhere you'd like. We are recommending the Right Field Terrace / Right Field Pavilion. These are sections 335-345 & 435-445. They will be right by the Riverview Corner where the pregame rally will be & where you will pick up your Illini giveaway shirt. Hopefully if we get a large turnout the orange in the section will really stand out.
Update, May 15: We'll be upstairs at Fox Sports Midwest Live before the game at 4:30pm. Wear orange, look for orange. Keep an eye on Twitter (@StLouisIllini) or Facebook (St. Louis Illini) for more updates.
**Please note: the Illini-themed Cardinals t-shirt is available only with the purchase of a special theme night ticket. All theme night purchases for events that include giveaway items will come with a game ticket and a separate voucher. The voucher can be exchanged at the game or pre-game festival for that event's giveaway item. You will not be able to receive the item unless you have your voucher with you at the event. You may pick up your t-shirt at Riverview Corner, on Terrace level across from section 434, from 5:15 to 8:00 p.m.
For more information: Email kevin.hall@stlouisillini.org. Check out our event on Facebook.